Based on Charles Wesley's hymn, Christ the Lord is Risen, this card was printed for Easter. It uses two processes - traditional type setting for the black text and block printing for the red calligraphic text and flourishes.
We sometimes get print blocks donated. This is an example of one recently given to us. It depicts a WWI camp scene. Likely, the last time this block was printed, Wilson was President, the Model T was new, and the most advanced American airplane in the Army (no Air Force then) was the Jenny.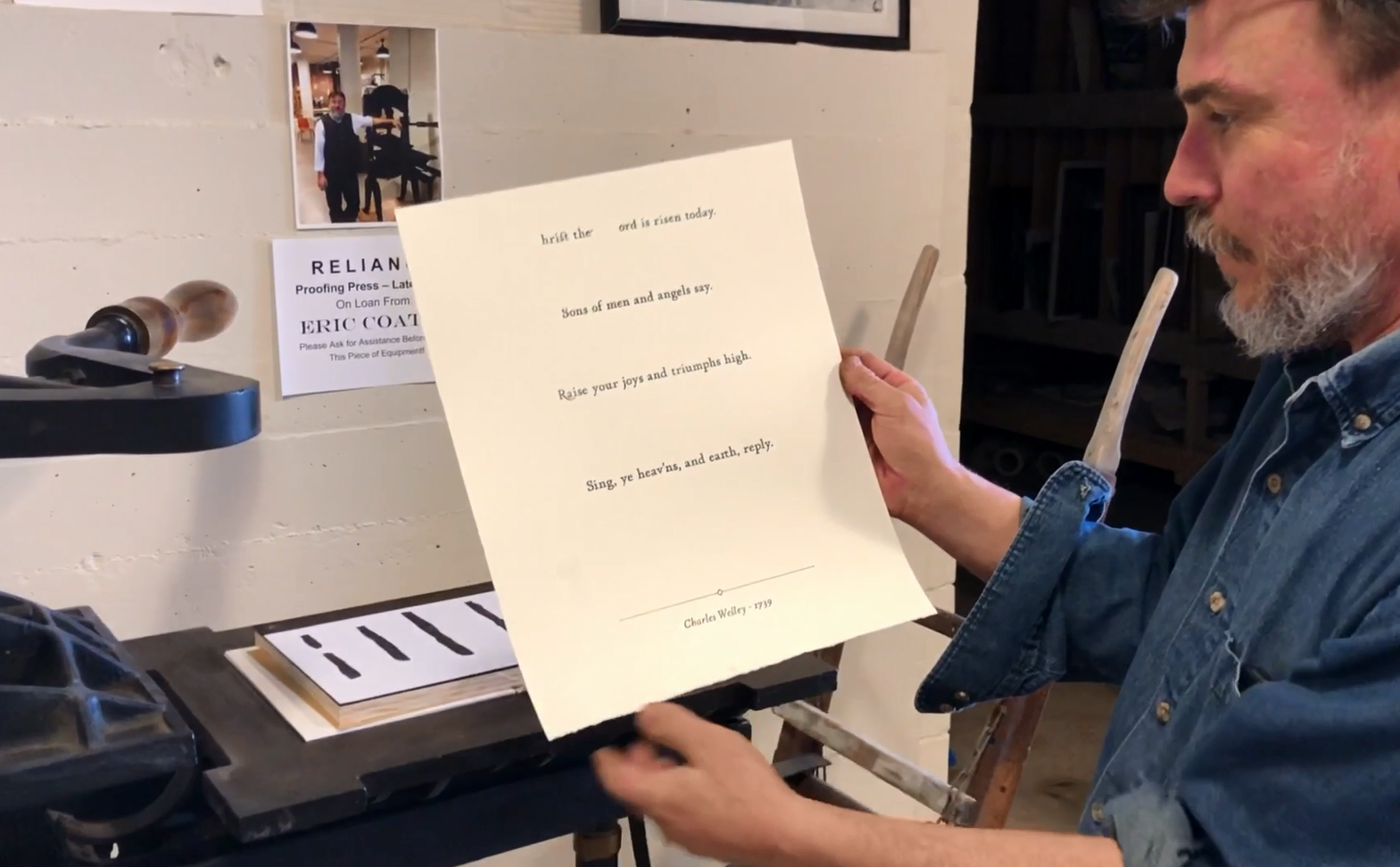 Checking a proof of a recent print - a print for Easter of Charles Wesley's hymn Christ the Lord is Risen Today.
Eric with our 1895 Reliance hand iron press.
Bringing back a rescued Kelsey Star. This press is a rare early example of a Star, made, based on the design of the flywheel, before 1910.
A broadside printing of the verse Jude 22.
Hand tinted letterpress printed rendition of a Spanish-American War recruitment block.
Copperplate block for a card based on Frederic Remington's sketch of a Native American of the Pawnee tribe.